You've been down this road before…looking for a great speaker.
Maybe you've got a conference coming up, or you're planning a leadership off-site retreat.
No matter why you're looking for a speaker, you really want that "wow" factor.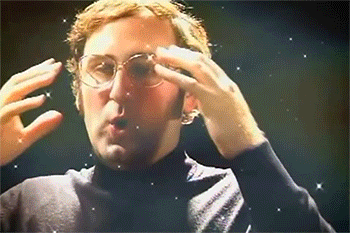 On the one hand, it's exciting.
You've hired some of the best, and a great speaker has a way of capturing the imagination, and whose movements and use of language leave you transfixed.
But, on the other hand, you've seen your fair share of duds.
"Come on, we can do better than that. I said GOOD MORNING!"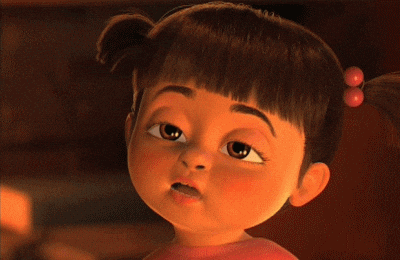 You can hear it in your mind now…can't you?
What about the presenter that spends the entire hour reading their dense, text-heavy slides?
Is it possible that time is actually moving slower?
Do they not think we can read?
Let's just be honest…
Having the capacity to speak, does not make someone a Professional Speaker.
If you're going to be paying someone for their time up there, you want to make sure that people in the audience walk away changed. That means the speaker needs to present a new way for the audience to see the world. This person needs to have the experience to deliver their material in an engaging way, which keeps the audience locked in and hanging on every word. This speaker can't just walk off the street with some Powerpoint slides and a clicker.
I've been speaking to audiences of all sizes since 2010, and I haven't met one that I didn't like.
Every single talk I'm hired to deliver is designed according to the specific criteria that I use to ensure the talk is engaging and packed with value. Using my proprietary Superhuman Framework, every talk is meticulously crafted to communicate complex information with simplicity ensuring the audience learns but, is also compelled to think. The topics of my talk are chosen to inspire the audience to walk out and lead their organizations with practical, usable information that can help them realize their goals and aspirations.
By hiring me as a speaker, you are hiring someone who takes the profession of speaking seriously. As a professional speaker, I bring my full energy and passion to every audience whether I feel great or I'm feeling run down. If you'd like to discuss having me come to speak with your audience, click the button below and we'll set up a time to talk.
The benefits of hiring a professional like me, include but are not limited to:
I will be there on time, and I'll even let you know when I've arrived
I'll have all of my own equipment including every possible form of adapter, all of which have been thoroughly tested. No more tech problems from me. And in the event the tech falls apart, I can deliver my talks without slides.
I will deliver a talk that I have workshopped extensively. You can be sure that you're getting a top-notch talk.
As an extrovert, I will be widely available to engage with attendees.
All this and more…
Let's change what your audience expects from a speaker from now on.
---
Contact me today.
---
✧ 2020 Keynotes & Presentations ✧
Becoming Superhuman
Master these 5 abilities to unlock your unlimited potential.
Keynote: 60 minutes
This talk is an exploration of my 5-part Superhuman Framework. In this talk, I explain how mastery these 5 abilities to make yourself virtually unstoppable. This talk works well for marketers, salespeople, established or new leadership, and entry-level employees. The goal is to energize and inspire the audience into taking dramatic action for self-improvement.
KEY TAKEAWAYS
Learn how the Superhuman Framework can be applied in any area of your life to unlock potential.
---
The Lovable Leader
"Work" is broken. This is the leadership framework to fix it.
Keynote: 60 minutes
Lovable Leadership is my framework, designed to create virtually unbreakable bonds with your team, unshakeable resolve, and uncompromising respect. When you learn to be direct yet kind, motivating yet realistic, and lovable yet firm, you have the tools you need to thrive in any environment. You can lead downward, upward, and even sideways.
This talk is designed for both leaders at the top of an organizational hierarchy, but is also especially valuable for new managers who need to lead their teams to extraordinary results, while strengthening relationships along the way.
KEY TAKEAWAYS
Become the leader your people will love, respect, and follow anywhere.
Learn simple, easy-to-remember and easy-to-use frameworks for powerful and effective leadership.
Learn the techniques to increase your leverage, frame and guide conversations, and speak strategically for maximum impact and effectiveness.
Master conversation skills to resolve even the most difficult situations and break free from ever having to raise your voice ever again.
Learn the skills to motivate and inspire yourself to stay in the "leadership zone" every single day.
Learn all of this and more…
---
Confluence
How To Build An Integrated, Omni-Channel Marketing Machine
Keynote: 60 minutes
"If you're a hammer, everything looks like a nail."
It's true, isn't it?
Talk to an SEO, and your problem is search. Talk to a web developer and you really need to update your website. Well, I'm a strategist, so if you ask me, you need to understand how all of the pieces fit together so you know how everything fits to help you accomplish your goals.
If you've ever found yourself lost in the weeds, trying to figure out which tactic or tool is needed, this talk asks you to take a few steps back so that you can see the bigger picture.
KEY TAKEAWAYS
Learn how social, search, content, public relations, and traditional marketing all work together
See the big picture in order to understand what is required to build out a holistic, integrated, omnichannel marketing strategy
Stop wasting budget and stop frustrating yourself by fixing parts of the puzzle destined to fail
Prioritize your budget and marketing plan to maximize your effectiveness in the short and long term