---
I ran an agency for 7 years before selling it. I stayed at the agency that acquired my company for about a year and a half.
There's a lot that I loved about that time of my life and a lot that I'm happy to move on from.
One of the things I'm happiest about is the opportunity to work with agencies, from the outside, to solve some of the most important challenges they face.
Agencies are special places
I get it. No, I'm serious…I really do get it.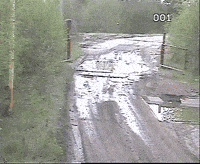 On the one hand, you have the excitement of working with a multitude of clients. Things move incredibly fast. The work is rarely boring.
On those few occasions where you have the time, energy, and right phase of the moon, you can put out work that you are EXTREMELY proud of.
On the other hand…
CHAOS!
One minute everything seems like it's going fine,
the next…everything catches fire.
Between demanding clients, tight timelines, turnover at key positions, and a pipeline that goes from bursting to bone-dry (seemingly overnight)…agencies are the sort of place few business owners can manage for long without losing their hair, their sanity, and possibly even their marriage.
You wonder if you run fast enough if you can catch up to payroll. You go to sleep dreaming of that PERFECT client, the one that pays you the most, asks for very little, and appreciates even your most basic emails.
But the next morning, you wake up and it's still the same. A mix of good and bad and a gut feeling that unless something changes, nothing will change.
---
…what I do have are a very particular set of skills. Skills I have acquired over a very long career.
Here's where I come in…
I work to address some of the unique challenges specific to agencies.
---
1. Pipeline
You're ready to have a consistent pipeline of qualified opportunities that fit your ideal profile.
2. Close Rate
You're ready to be done losing business.
3. Alignment & Scale
You're ready to get your teams aligned and start growing the organization.
---
Do any of these sound familiar?
Do we have the right sales process in place, and how do we move people through it?
Who is our ideal client and how do we get more of them?
How do we manage projects and keep a handle on deliverables?
How do we ensure that we're delivering a stellar customer experience?
How do we share knowledge across the organization and avoid losing it when someone leaves?
What applications and tools should we be using?
Who should we hire next?
Are we offering the right mix of services? Do we need to add new ones?
How the heck are we different from any other agency?
These are just a few of the questions that our work together will answer.
---
This is…
Full Agency Optimization
Super Agency is end-to-end Agency optimization. Together, we will go through every aspect of your agency because the whole system needs to work together.
---
We start with your brand positioning and messaging then move into your leadership structure and culture. Next, we look at how you make money, review your customer experience, and analyze your operations. Finally, we're ready to streamline and upgrade your marketing and sales.
The whole thing takes about 6 months.
The Program
The following is an example of how the Super Agency Program could be delivered.
Month 1
Brand Audit: Positioning, Messaging, and Unity
Leadership & Culture Audit
Marketing Audit
Sales Audit
Operations Audit: Account & Project Management, Systems, Technology and Process
Month 2
Brand Strategy
Content & Promotion Strategy & Process Design
Content Calendar Creation
Sales & Pricing Strategy
Sales Process Design
Customer Experience Design
Months 3 & 4
Website and Messaging Updates
Project Management Tool Setup
Project Management Coaching
Account Management Coaching
Sales Resource Creation (or Edits)
Estimate Template Creation (or Edits)
Proposal Template Creation (or Edits)
Sales Pitch Design & Practice
Content Creative Direction
Advertising Training
Months 5 & 6
Working out the kinks in the system
Project Management Tool Optimization
Coaching, as needed
---
Other Options
Maybe you're not ready to go that deep.
It's ok…you can hire me for just one aspect of the Program.
Most agencies will sign up for the full optimization, but some agencies may just need help on sales, branding, or building a knowledge management system. Let's start small and build out a limited scope of work and once we start making progress, we can reassess where we want to go next.
Sound fair?
---
Let's Talk
"*" indicates required fields